In the twenty-first century, there is a variety of apps that are made for the purpose of making the process of completing one's homework easier. Some of them provide straight answers, some of them provide the ways of completing the assignments, some are not helpful at all. There is an ongoing debate about whether using an app that solves the math equations from a simple phone picture is cheating or not and the ways to stop the usage of this app. This debate has impacted on teachers who have started to create a more extraordinary homework tasks that cannot be solved automatically; however, that strategy will not help with the apps that provide solutions by tapping into real-life brains.
Let's look at seven apps that help with the homework and see if they are cheating tools or not: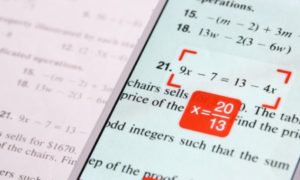 This is a free homework help app available both for iOS and Android. It is extremely easy to use and quite sufficient for completing the math problem sheet. It is one of the most popular homework apps. PhotoMath outputs a step-by-step solution to a math equation after processing a picture of it – can math get more easier than that? Unarguably, the app will be used for cheating, but how will the teachers adapt to it? The software was welcomed warmly by many but still stays controversial.
The workers of the company claim that the app was not developed as a cheating tool but rather as a learning instrument. There is always a way to cheat, but PhotoMath can be used for help with homework as well.
Thousands of high schoolers and college students all over the world have a heavy cloud of homework assignments weighing over them. iHomework helps students keep everything planned out. When you see everything planned out and divided into parts, it is easier keep up with all the deadlines. You can sort it by date, week, month, or class, the app is an alternative to paper planners that are easy to lose, while iHomework is always in your phone. If you integrate data from Questia, there is a feature that connects your reading material with the assignments so there is no need to keep a dozen of papers in your bag.
The iHomework schedule is helpful for keeping track of irregular classes or labs and even mark their locations on a map so you will not get lost. ICloud synchronization will help you to access all the data from any iOS device you use at the time you need iHomework.
Google Apps for Education

All of the necessary for learning browser-based Google products are now conveniently collected together in one safe homework help online app – Google Apps for Education. Being free and fast, the software is everything we are used to except designed to suit the classroom way of communication. It contains the most popular applications such as Gmail, Hangouts, Google Drive, Google Sheets, Google Docs with Classroom feature that allows to organize assignments and send feedback and makes the process easier both for a student and a teacher.
Although the application is stored on the cloud server, it can be used offline as well, which works better for concentrating on the homework, leaving all the distractions of the media behind. The app is available for any devices, which is very attractive and makes it really accessible.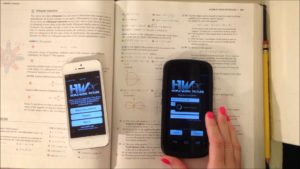 This homework help app is free but does contain some paid features and is available both for iOS and Android. Hw Pic is a service that allows students to send the pictures of their homework to their tutors and receive a step-by-step solution as a response in a couple of minutes. There is a feature that accelerates the answers if there is such need. Firstly, the App Store decided to reject the app because of the ways it can be used for cheating but the app's Co-Founder Tiklat Issa argued for permission and received it on the grounds that the app should not be blocked if it is used not for its purpose.
He also added that cheating is specifically mentioned and prohibited in the terms and conditions that users have to accept before using the application. Tutors cannot solve tasks with the words 'quiz' or 'exam' and if the picture is not clear or taken in a hurry under a desk and the student paid for expedited answers. He claims that the company has made everything to minimize cheating; however, it cannot be realistically eliminated.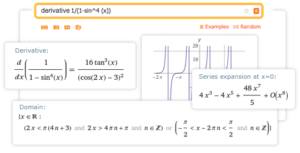 This is a paid maths homework help app available for iOS and Android. Wolfram Alpha is aimed to help students with math in a way that PhotoMath does except a few differences. Firstly, it is created to help older students that study higher levels of math. Secondly, it does not process pictures. The service helps students by providing a step-by-step solution to topics like differential equations or calculus, which is really helpful for those who study math in college.
The Wolfram Research's Director of Strategic Development rejects the claim that this app helps to cheat by saying that students cheat if they not use computer-based math. Doing such math helps to cover many principles and more conceptual ground.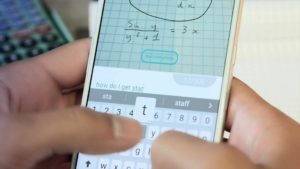 This app is free and available for download both for iOS and Android. This Chinese app, created by an Internet search company Baidu, helps students to do their homework by crowdsourcing the help or answers to their questions. Everyone can make a post with text or a picture of homework online and people who actually answer the questions can win featured coins that possibly can be used for purchase of electronics like iPhones and computers.
The free homework help app has become very popular, to great displeasure of those not-approving of it. Many parents argue that because of the help that the app provides students do not use their mind power fully. They can access the answer easily; therefore, no need to think hard. One of the company's workers admitted that the app does help to cheat.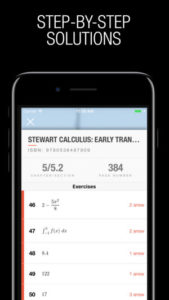 The app is free; however, it contains some paid features, and is available for download on iOS. This free online homework help app makes crowdsourcing easier for high school and college students. The questions posted there are in math and science. While there is a feature for posting original questions, students can also access the answers to popular textbook tasks that have already been solved. There has already been an incident with the homework help online free app when a student used it to cheat on the math homework in Illinois.
The company claims that the app takes non-traditional approach to math and educations and the ideas were not made to damage the learning process. It also says that the app should be considered as a provider of real-time help for students.