Students all over the world have to write many essays for homework, applications, tests, competitions, essays contests, or even for the development of their own writing skills. Sometimes they need help with their technique, editing, proofreading, formatting or anything else just to receive a better grade or produce well-written quality material. There are many applications aimed to help students with their essays but here are the ones that were chosen by students as the best and the most popular.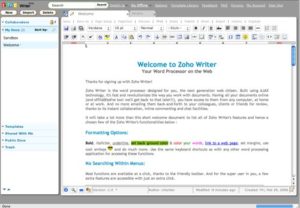 Zoho Writer is a free app that has minimalistic, aesthetic and simple interface that will not be a problem to anyone that is familiar with the functions of any other writing app. There is a plethora of functions for what the soul wants. The only thing needed before typing and editing the text is signing-in either on mobile or online when connected to cellular data or WI-FI. It serves as a very useful tool with a lot of various options for different kinds of documents like academic, informal or fiction writings. One of the really likable characteristics of the app is the ability to combine features which makes the text look unique. In the app you can even connect to you Microsoft Word account if you've grown used to it.
Available free online as well as an app both for Android and iOS.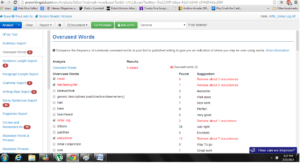 This app is awesome writing help if you want to proofread and edit your paper. You just enter the text and get a full analysis of it. The feedback that this program gives you is way beyond what any other apps give you. Besides checking the usual grammar, it also gives you many style suggestions so your writing is more sophisticated. In addition, there is spell check and plagiarism check if you purchase and switch to Premium account.
There are both free and premium options for online or via desktop use.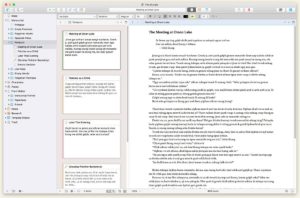 This cheap essay help app serves as a full-guide through your writing process. It makes your writing better from the very first to the very last step. It takes the writer through the research and the actual writing as well as the editing process. One of the reasons that this app is very popular among writers is that it provides not only paper help but also the project management help. Get to know the variety of functions of this app and you will be beyond impressed with everything you can achieve by simply using it.
Buy it and use it either on a desktop or on iOS device.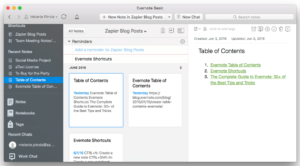 This help essay writing app is one of the most popular ones for taking notes. Make your notes how you like them in any shape and color. Insert pictures, media, audio recordings, excerpts and many more in this writing helper on your device. The immediate synchronisation allows you to access 60 MB of your notes from any of your devices for free. If that is not enough for you, there is also an option of upgrading to premium.  
Use it on your desktop, Android or iOS device.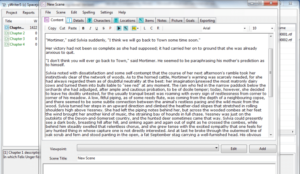 Most users of this app are probably writing novels because one of the most useful functions of this app is dividing into chapters and scenes. While you are concentrated on putting your thoughts into words,  the app does all the chopping for you. That may not seem necessary but the writer can feel the helpfulness of the function as the number of words rapidly increases. The app tracks the progress and changes by the dates. You can easily move the end of chapters by dragging and dropping it.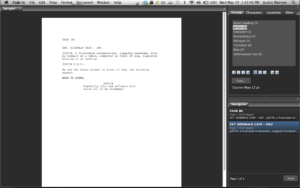 This app is a real help writing any screenplay. Just type in the draft into the application and see how it is formatted into the required format. This is one of the best apps of its kind. It has plenty of different styles, online collaboration feature, layout options and much more. It is the  only screenwriting application that allows you to paste images right into the document.
Use it on your desktop, Android or iOS device.
One of the best apps to use for office work. It allows you to access spreadsheets, presentations, drawings etc., besides paper help in older formats and layouts. If you are security conscious or/and programmer, you will like the fact that this application is open-source. Libreoffice will serve you as a great replacement for Microsoft Office.
Use it for editing on your desktop or for viewing on your Android device.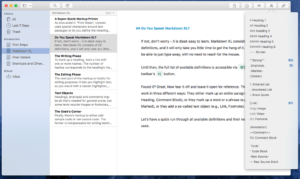 One of the thing that writers like the most about this app from the first sight is its minimalistic and enjoyable interface. This is a text-only editor that is a great writer help for blogging and focusing on the content and main idea that on the details of the formatting. It has a helpful feature of sharing the text to your Medium or WordPress blog immediately directly from this app.
Use it on your Mac or iOS device.
This simple and easy-to-use essay writing help app stands out from all the other writing apps because of its minimalistic and free of distractions interface and style. Just write there, save it and view standart stats like word and character count. It also supports Markdown text format.
Use it on your Android device.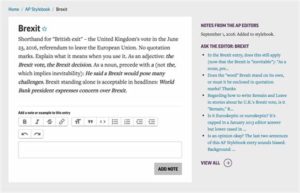 If you are a journalist, this paper writing help app is a must have. This Associated Press Stylebook app informs you of all the ongoing updates and notifies you of any changes made to the text. There is also a feature for direct questions so you keep up with latest best practices.
Use it online after paying for subscription and free on your iOS device.
This essay write help app is an awesome solution for keeping a journal. It has many useful features like attaching the pictures, weather and loсation from your device. Moreover, you can set reminders, share, publish, make timelines, search and do pretty much anything you need to keep a journal on your device.
Use in on your Mac or iOS device.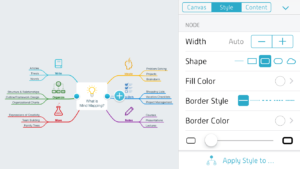 This essay writing assistance app can be used for noting and mapping out pretty much any thoughts. If you need to structure your thoughts clearly, this app has an endless canvas for brainstorming. Draw the branches of your thoughts and attach pictures or stickers as you wish. You can also synchronize any tasks with any 'to-do' apps on your device or upload your documents to the online servers to work on them together with your friends.
Use it on your Mac or iOS device.
These definitely are not all but only the most popular applications that make a life of a writer a lot easier. Hopefully, you found an app that fits you perfectly and helps you to write even better texts.