According to the latest surveys made among students of Australia, about 60% of them learned about sex and sexual health from their family members. But for almost 95%, school-based sexuality education programs were the source of their new knowledge.
Anyway, almost all students stated that discussing sex and the means of contraception with their parents was not the best and easiest experience in their lives. That's why it's crucial to continue and enhance sex education in Australia, the US, the UK, and all other countries. Schools and universities just ought to do their best to ensure the youth is well educated and their sexual life won't interfere with their studies.
 
Why the Need for Sexual Education among Students Became Urgent
As the researches show, over the last decade, two issues of concern have started to take rates:
a low level of appropriate contraception use;

the rates of unwanted sexual relations have increased, especially those under alcohol use.
There have even been certain cases of sexual violence on college campuses reported, which only made sexual education in Australia a priority. Using online pornography, which is dangerously available today, as a source of sex education, inexperienced growing teenagers face a series of psychological and physiological problems. This may include a shame about your own body and your sizes, failure to be aroused by others' bodies (not as perfect as those of porn-stars), a desire to try extreme and dangerous sexual acts which are far not always harmless, loss of interest toward real loving and human affairs, etc. Sadly for all these poor kids, pornography creates an unrealistic image of sexual relationships which create an expectation for real-like experiences. The latter, obviously, is never fulfilled. Pornography is perhaps the most pernicious educator in such a sensitive theme as sex.
On the other hand, in many cases, students become parents earlier than they graduate high schools. In most cases, they never get a second chance to finish their education and achieve their dreams. This sad statistic is not as widespread in any Australian university, as in African ones. Yet, it does exist.
All these crucial problems bring forward the urgent necessity of sexual health education in Australia, Africa, as well as the rest of the world.
What Aspects Sex Education Includes
A comprehensive sexual education in Australia refers to several highly important programs which cover a wide range of topics. These are:
Human Development. This education aspect refers to the discussion of human reproduction, sexual orientation, puberty, gender identity.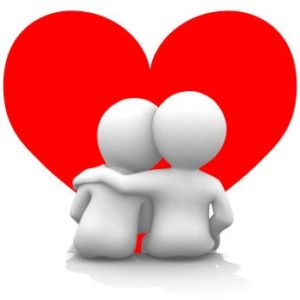 Relationships. As we have mentioned before, pornography that teens watch so much nowadays ruins all the concepts of normal human relationships. This part of the sexual education in Australia highlights the importance of friendships, romantic dates, and families.

Personal Skills. If a student has strong personal skills such as communicating, negotiating and decision making, he will be more inclined to staying away from sexual mistakes.

Sexual Behavior. This part of the education is created to teach abstinence and sexuality for the entire life.

Sexual Health. One of the most important aspects of sex education is addressed to preserving students' sexual health. During his course, such topics are discussed and taught as the means of contraception, the diseases transmitted through a sexual intercourse, and the dangers and results of pregnancy at an early age.

Society and Culture. And the final aspect of sexual education includes such key points as the gender roles in life, diversity of people and their sexual inclinations, sexuality in media, and how the society may impact one's sexual behavior.
The Aim of Sex Education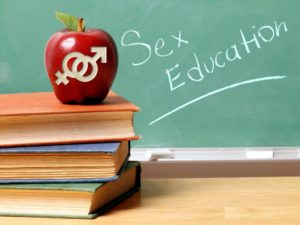 Every student in an Australian school, college, and university has the right to demand sexual education from his establishment. The aim of this sphere is to provide the youth with enough knowledge and skills for them to make only safe and responsible choices. Sex education in Australia focuses on safer sex, love and emotions during every sexual intercourse and not the mere physiological desire, respect for oneself and others, including those who have different sexual orientation. If done correctly, students will leave colleges and universities ready for a fulfilling and healthy adult life.