There are several important factors that affect the learning process of a student. These are:
Intellectual factor;
Physical health;
Mental health;
Emotional and Social factors;
The Teacher's Personality;
Environmental factor.
Such a key element as a sound sleep has the power to affect all the above-mentioned factors, thus is capable of either enhancing one's learning abilities or abating them in case of its lack. That's why during the recent years, Australian schools have started to pay special attention to the importance of their students' sleep hours. It has been proposed to delay the school start times for adolescents as a policy change. Addressed to insufficient sleep in school children, this policy is believed to not only greatly improve children's academic performance, but also boost health and reduce their engagement in risk behaviors.
The Effects of Sleep Time on Students' Behavior and Learning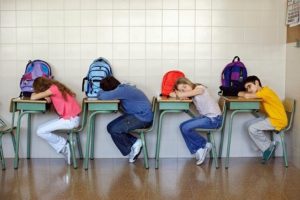 Until the late 1980s, the matter of students falling asleep right in the classroom was merely a theme of anecdotes for teachers, while parents' struggles to wake their kids to school in the morning were ordinary parental complaints, nothing more. However, since then much has passed and now every school in Australia understands the importance of providing its students with the chance to have a sufficient sleep. Multiple scientific investigations have been carried out and the consequences of insufficient sleep were put into discussion. On average, an adolescent needs at least nine hours of sleep per night. Yet, as the results of surveys implemented among children from Australian schools show, fewer than 8% of them can state they get this amount. And as the grade of students rises, this percentage decreases.
Additionally, studies carried out reveal such a great variety of adverse effects as poor physical health; behavioral issues up to improper aggressiveness or on the contrary, dangerous indifference; poor academic grades; psychological issues with depression and the feeling of imprudence in particular. Decreased physical activity (not sufficient energy for that), increased food intake and excess weight are all linked to insufficient sleep. All this should sound alarming for every school in Australia.
Why Children Can't Get Enough of Sleep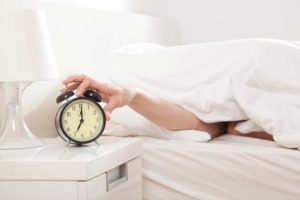 All students who study in Australia, explain their insufficient sleep by such a combination as a late bedtime and early rise. The school life in Australia is overburdened with participation in afterschool activities such as employment, and an excessive amount of homework to complete. All these, along with external factors including walks with friends, parties, part-time jobs (most high-school and university students in Australia are engaged in part-time jobs), late-night use of techs (mostly social networks and computer games), and fewer parent-set bedtimes, make it impossible for children to go to bed earlier than they do.
Another factor that can't be neglected, is that one of the early changes that puberty brings forward is the alteration of the adolescent's circadian rhythms. This means that children become more alert during the afternoon and evenings, and have to regain their sleep in the morning. And as we know, the early rise times are always determined by school start times.
Typical Australian School Day
If in most European countries and the US schools start at approximately 8 AM, the greatest part of Australian schools welcome children to classes at 9 AM. This one hour seems to play a major role as it gives kids more time to sleep and regain their strength.
There are diverse schools to get an education in Australia, and each of them has its rules. For instance, Alice Miller School in Australia, in Macedon, which is situated only one hour drive from Melbourne, starts as late as only at 10 AM (they primarily started even at 10.45 AM). Although some working parents find this inconvenient, the school considers this healthy for their students. However, the school still opens its doors at 9 AM for those children who have some work at school to catch up, want to spend some time with friends or just have to leave home earlier.
This is not the only school in Australia that realizes the importance to start schools later. Among them are Melbourne's Templestowe College (gives three schedule options), selective boys' school Melbourne High, and others.