Instead of a list of self-help literature, here you can find a list of literature that will help you to gain your own perspective on your personality, the world, its different cultures, worldviews and traditions. If you cannot find an inspiration to keep doing what you are doing, you can find it in books, especially in the books listed below.
Here are 10 of the most motivational novels for students but they can also serve as a great encouragement source for any person:
You Can Win by Shiv Khera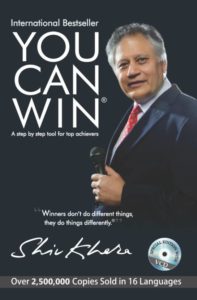 Even if it is considered a typical self-help book, Shiv Khera has managed to convey very simple but at the same time powerful and insightful ideas. The language is not complicated, it is easy to read and well-written for profound comprehension. The book emphasizes personal growth and a positive attitude as two of the most important factors that lead on to achieving success.
The Willpower Instinct: How Self-Control Works, Why It Matters, and What You Can Do to Get More of It by Kelly

McGonigal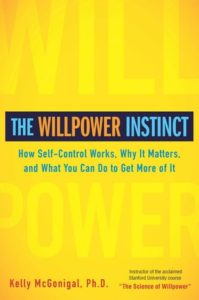 One of the main obstacles on the way to successful, healthy and financially satisfying life is lack of willpower. It is time after time that we give up on staying in control of our impulses and start to fail opposing our desires and keeping our emotions apart from our actions. The book written by Kelly McGonagall is aimed to serve as an amazing practical guide to developing willpower. Each chapter is devoted to analyzing one main idea and how it can be used in order to achieve everything you wish to achieve. Applying techniques and strategies explained in the book, you will take full control of your attention, feelings and desires. And it does not matter what goal you set – getting fit, stop drinking, playing sports, getting rid of checking social media, opening your own business, or finding a new job position- the strategies that Kelly McGonigal puts in front of the reader will help you to change your life once and forever.
The Kite Runner by Khaled Hosseini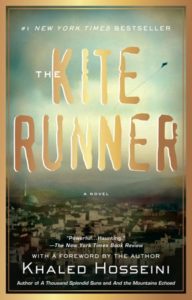 This book was written as a realistic description of life. It is among the books that change one's way of thinking. It is an emotionally affecting tragedy of true friendship between the two boys which later turned out to be brothers.The plot of the book can seem like a general and old story that is not worthy of reading again, but Khaled Hosseini makes it so heartbreaking and full of feelings and compassion to the main character Amir that it is hard to stop reading it once you opened it. Throughout the book, Amir rediscovers himself and changes his way of life completely. With the character's personal development, the reader's attitude changes as well. You start to reconsider your decisions, principles, actions, wishes and, overall, you start to burn with desire to change your life.
Getting to Yes with Yourself and Other Worthy Opponents by William Ury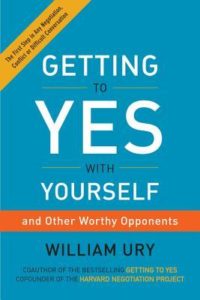 The book discusses a very delicate topic, which is an agreement with oneself. It is vital for you to understand your own mind before you start understanding the state of mind and actions of the people that surround you. The book is interesting to discuss and argue about because in the process of reading and analyzing it you get to know yourself.  One of the factors of the personal peace is a skill of communicating with and live in harmony with yourself. If you want to change what surrounds you, you should change what is inside of you, what fills your mind and heart. The book gives many advice and is makes you reconsider the way you look at things and comprehend them.
Life of Pi by

Yann

Martel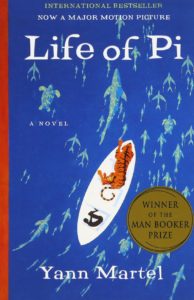 This is a story of a man who survived shipwreck spending months in a lifeboat with a tiger. The plot is as interesting as it can get, besides it is hard to put the book away because of the easily comprehensible language and great sense of humor of the author. The most curious moment comes when the man who survived the worst existential crisis during his time in a boat with the tiger only is triggered by a psychological defense.
Eat That Frog! 21 Great Ways to Stop Procrastinating and Get More Done in Less Time by Brian Tracy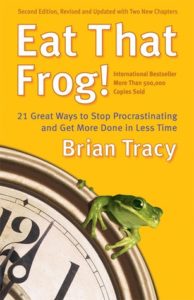 The book is extremely popular all over the globe and translated to over 40 languages. The aim of the book is to analyze the results of about thirty years of study of the distribution of time. It talks about how to solve complex problems by leaving the comfort zone. Practical advice that you will discover in this book will help you prioritize your activities, schedule your time, and work productively. The author thinks you can achieve anything but only with the right approach.
Americanah

by

Chimamanda

Ngozi

Adichie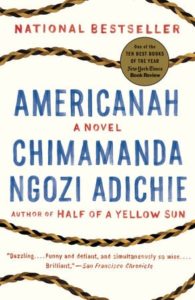 There are novels with fascinating plot and novels that make you rethink your choices. ChimamandaNgozi Adichie's Americanah combines both of these features into a must read thoughtful exploration of social discrimination, inequality, gender roles and different kinds of oppression.
Make Good Art by Neil Gaiman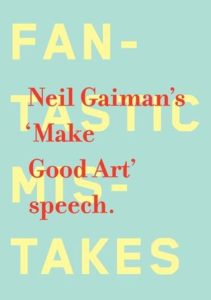 The book is about magic of art. The author's main goal is to convey the importance of following your dreams. It will inspire you to act even though you can make mistakes. The author is an artist and a writer who gave up higher education because he was determined to create. He approves of the reader's mistakes because then it means that he or she is doing something.
Thinking Fast and Slow by Daniel

Kahneman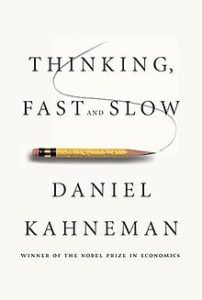 The book by a winner of Nobel prize dives into different ways of thinking. It analyzes the ways in which human mind works. The book gives you a profound understanding of the decision-making process and reactions to certain things in life.
Fight Club by Chuck

Palahniuk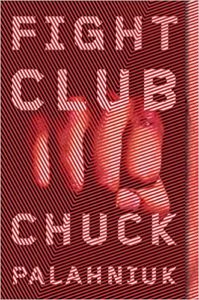 The book is about the invisible divide of personality, where life is expressed through a miracle of death. A night becomes a day. The book is about an endlessly continuing emotional fight that wants to break free and once it does – there is no way back.