One of the most essential aspects of university study is the unique opportunity to learn to work as a part of a group. This phenomenon gives students an effective and powerful way of learning, prepares them for their future jobs as the ability to work within a team is highly relevant to any workplace. Like in all leading colleges and universities, every reputable university in Australia values group learning. Why? Let's find out this together.
Effective Learning
Group working provides students a funnier and a much more effective way of learning. Within a group, you get the chance to merge your ideas, see the point from a thoroughly different perspective and have others hear your analyzes. When you are working with other students you have the opportunity to accomplish such tasks which you couldn't deal with alone. Much more complicated and larger scale issues can be tackled this way. Besides, if the university in Australia assigned you to perform a task in a limited time frame, individual working won't save you. The best way is to start a teamwork. By analyzing, exploring new things and discussing the stuff together, you will learn from each other more than you could have anticipated.
Developing Generic Skills
If your study in Australia implies group working, this will have a great benefit on your future career. It gives a student a wonderful opportunity to develop such generic skills as are the following:
Organization;

Effective communication;

Delegating;

Collaborating;

Following;

Leadership.
Each of these qualities is highly valued not only in any university in Australia but also once the student leaves the university.
Why Teamwork is so Important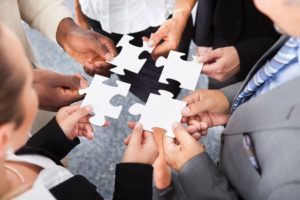 It's far not difficult to create a team, yet for establishing a firm teamwork, every member of the group must work hard. Perhaps the most important "ingredient" of a group-work is the sense of unity. If you feel enthusiastic about having common interests, concerns, and responsibilities, you will not only benefit from a teamwork but also enjoy it.
So, why every Australian university says teamwork is highly important, we shall discuss together:
teamwork gives a birth to synergy and the sum of it is much more important than the parts;

teamwork supports a much more powerful way of working, it also removes any constraints that could avert a participant from doing his job appropriately if he did the task on his own;

teamwork promotes working structures with nearly no hierarchy among the students of the university in Australia;

group work stimulates multi-disciplinary work, where everyone has his certain duties and responsibilities;

group work develops such key features as responsiveness, the ability to respond adequately to changes, and flexibility in a student from Sydney University;

this type of learning and working advances the sense of equity and achievement so important for a motivated workplace.
Challenges to Overcome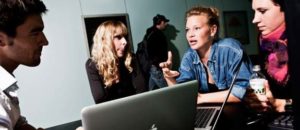 Like any other important task, group work has certain challenges to overcome to achieve impressive results. Studying at the university in Australia, a student is warned about all of them before entering a team for accomplishing a common work.
The first challenge might be the absence of a common vision. If the participants can't come to a common consensus, the entire task might be out at a risk of a failure. That's why it's crucial to be ready to adopt changes even if they contradict your opinion.
Another challenge is to construct the team so that there is no undervalued member in it. Surely a leader must be chosen to organize it all, yet all other members must be assigned equally important and responsible tasks.
At all leading Australian universities you can find students from different foreign countries. However, this shouldn't become a reason for frustrations with communications once the matter concerns a group work. It's important to help a foreign student get thoroughly involved in the group and understand every step of the task implementation.
These are the main challenges students face when working in a team. And overcoming them, students not only reach amazing results together but also acquire a series of important features we have already talked about.